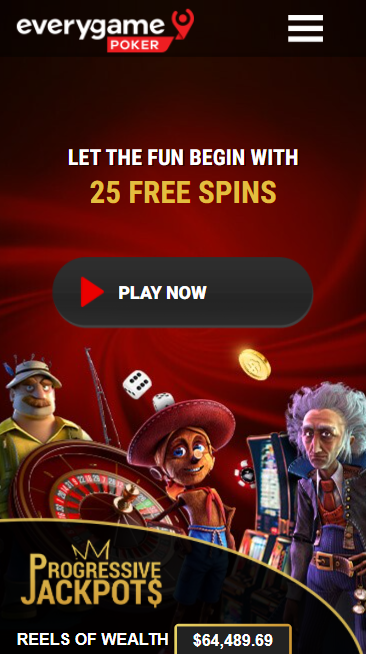 Everygame Poker mobile casino version is a moveable feast in your pocket that does not compromise quality for freedom of movement. To access it, you do not need to download and install a bloated, buggy piece of dedicated software from Google Play or AppStore. Simply put, if you have a device with an up-to-date browser, you have Everygame Poker and all of its features.
Remember when we mentioned the minimalist designs of most games? That is the reason (along with exemplary website optimization) why their performance shines on mobile, while some of their mouthier brethren struggle to have at least somewhat smooth animations on an average smartphone. A standalone Everygame Poker app is also available for Windows PCs, identical to the website and serving as a remedy to any possible issues arising from your browser.
Restricted Countries
The residents of a particular jurisdiction are unable to access, log into, and use Everygame Poker services legally, namely: Afghanistan, Azerbaijan, Bangladesh, Belarus, Costa Rica, Curacao, Estonia, Germany, Hungary, India, Iran, Iraq, Israel, Latvia, Lithuania, Macedonia, Malaysia, Netherlands, Netherlands Antilles, Pakistan, Poland, Romania, Russia, Turkey, and Ukraine. The corresponding terms section of the casino emphasizes that Everygame Poker is not responsible for the consequences of attempting to bypass the existing restrictions via VPN or other means.
Customer Service
No wonder most other Everygame Poker Casino reviews highlight the quality of service its customers receive. Email, live chat, toll-free helpline – when you see this exuberance for the first time, you may be left wondering whether it all really works. Yes, it does, and it's more than just diligence and a genuine willingness to help.
If necessary, a courteous customer care member will take you through the registration procedure, give a 101 on the website features and make sure you enjoy your Everygame Poker stay. There's even an option for if you don't feel like socializing today – open up the FAQ for a concise and comprehensible list of common issues and solutions.