Monetary transactions are the next point for consideration and, if we summarize our findings, it's completely secure to trust your money to Everygame Poker. The players can be sure all of their cash travels to designated purposes without shady fees and caveats, and the means of effecting payments are aplenty.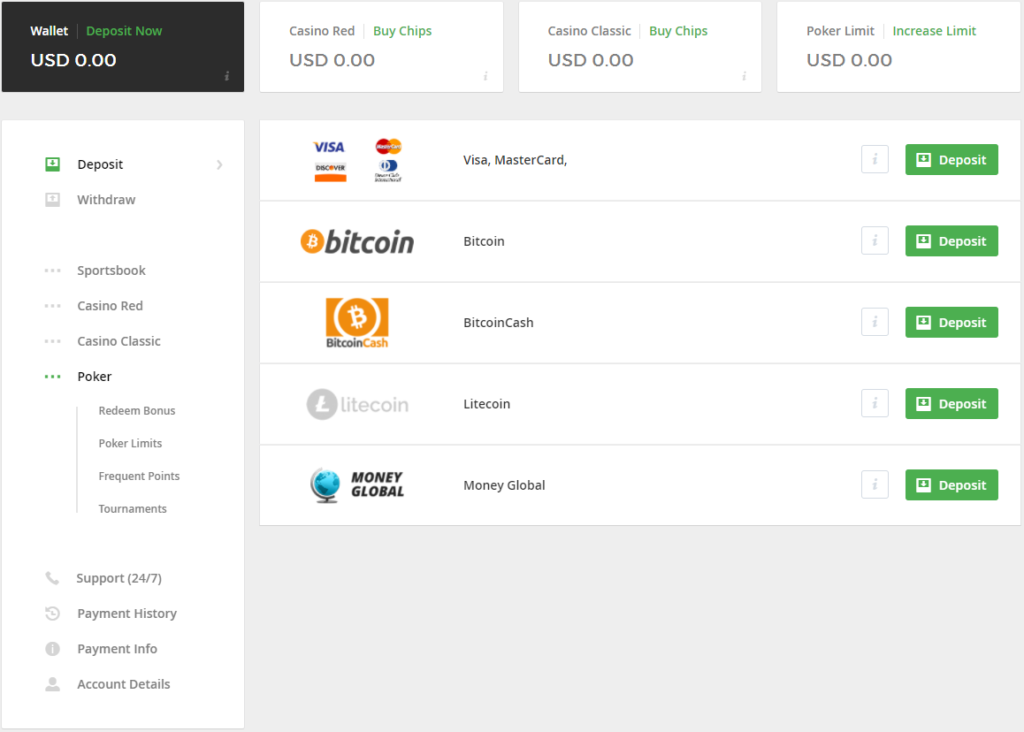 If we're talking about deposit options, you can go for VISA, MasterCard, Bitcoin, Litecoin, Bitcoin Cash, Skrill, Money Global and Bank Wire Transfer. The minimum amounts vary from $10 with Money Global to $25, should you choose cryptocurrencies, and, finally, to $30 with both credit card systems and Bank Wire Transfer. Please note that you can't deposit more than $250 via Skrill, but Visa, MasterCard, and Bitcoin Cash have a maximum of $1000. No limits are envisaged for Bitcoin, Bitcoin Cash, and Litecoin, though. Your account gets funded instantly save for the crypto methods – they can take up to 15 minutes. Also, make sure you deposit only in USD, EUR, and AUD. Should you decide to claim and play with a welcome bonus, note that it comes with wagering requirements of 35 times the bonus + deposit.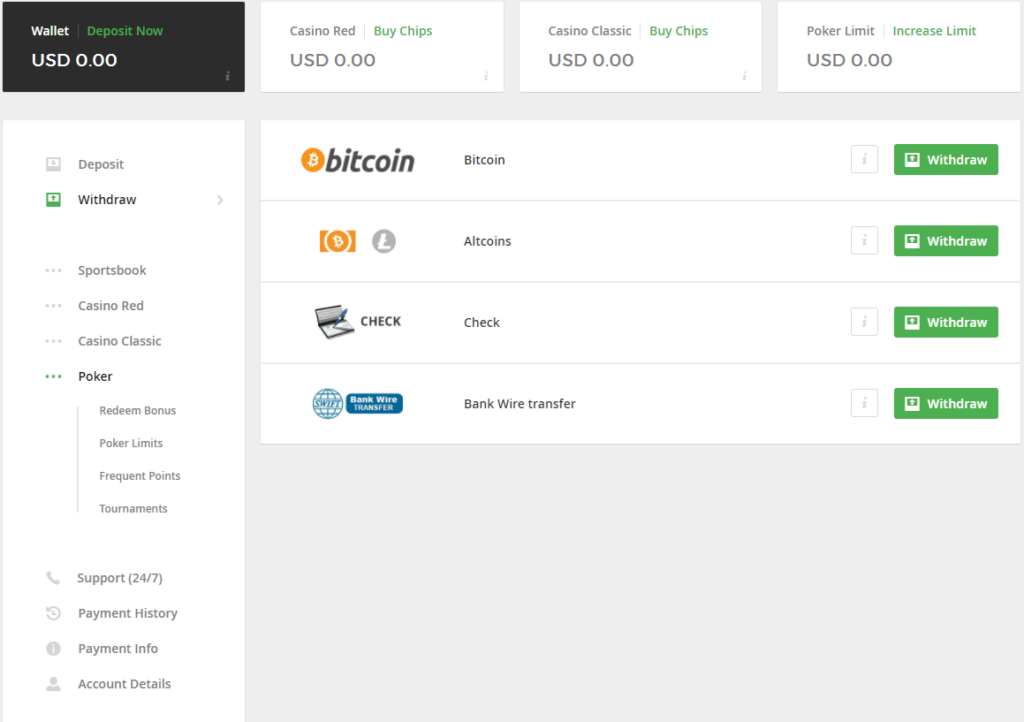 When it comes to the Everygame Poker Casino payout model, expect less flexibility – however, the available methods get the job done with flying colors. Your withdrawal is possible via Bitcoin, Visa, MasterCard, and Bank Wire and gets processed with considerable speed. Everygame Poker states it will take up to 3 business days until you see the wins on your Bitcoin account, up to 4 for MasterCard and Visa, and 5 or fewer if you go for a Bank Wire. The payout option becomes available once the player amasses $150 in winnings, and you can only request a payout amounting to $2500 per week, notwithstanding the method of choice. Again, none of your cash becomes prey to extra fees on behalf of the casino.
Security
A new customer would naturally be cautious about submitting any of their personal data to the casino, and this is the only way to go. We have done the security checks for you, but a sound amount of wariness is still advised to avoid sore misunderstandings. Starting with your Everygame Poker login procedure and extending on literally everything else, your credentials are encrypted with a 256-bit SSL tech, which is the safest method available in the industry as of now. 
Whether it's a driver's license, an ID, or a passport that you choose to verify your account and enable your financial relations with the casino, rest assured that Everygame Poker does not pass this data to any third parties. Nevertheless, it's you who's responsible for your personal information safety in the first place, so we can't stress enough how crucial it is to be aware of the terms you agree upon – the casino has them laid out clear as day on the dedicated website page.